The Uplift Award: when talent needs help
24 January 2023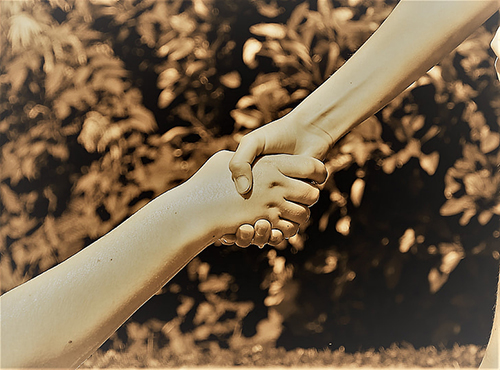 The World Alcohol-Free Awards has teamed up with creator and owner of Noughty Alcohol-Free Wines, Amanda Thomson, to launch a ground-breaking new award.
The World Alcohol-Free Uplift Award has been created to support and celebrate those in the drinks industry who struggle to move forward with their career due to economic, educational, or social difficulties. The Uplift Award will offer the winner an opportunity to obtain expert industry mentoring from Amanda Thomson and her network of high-level industry contacts.
"The Uplift Award is different from everything else in the competition because it's not about products and tasting," said the competition's head of judging, Chrissie Parkinson.
"Rather, it's aimed at helping people from historically disadvantaged backgrounds to make a success of whatever they are doing."
The award is open to anyone working in the alcohol-free space, whether that's making a drink, selling drinks or running events, anywhere in the world.
Prospective candidates will need to complete either a short online form, or submit a 30-second video outlining their credentials. Shortlisted candidates will be interviewed by the selection panel.
The winner will receive six months of mentorship, advice and access to five-star contacts from the Uplift sponsor, Amanda Thomson, as well as profile-enhancing coverage of their story and progress on the World Alcohol-Free Awards website. They will also have a unique tailored involvement in next year's competition, whether through judging, free product entry or being a part of the consumer awards.
"We can't think of anyone better to work with on this than Amanda," said the World Alcohol-Free Awards' director, Chris Losh. "She's created a globally respected alcohol-free brand from scratch, with nothing but hard work and talent.
"Having access to her expertise will be a huge bonus for any fledgling business."
The Uplift Award is open for submissions from now until Friday 16 June. Anyone wanting to submit can email the competition on info@worldafawards.com for more details. Since the award is all about helping people who need it, we urge you to tell anyone you think would benefit from taking part.
"Entering and progressing successfully in the drinks industry is tough," said Amanda Thomson. "Without a discernible network of industry friends and mentors, it's even tougher. I hope this award will offer some inspiration to those needing help on their career journey who can offer diversity of thought and attitude, which in turn will benefit all of us in the alcohol-free drinks sector."
Image: HippoPX