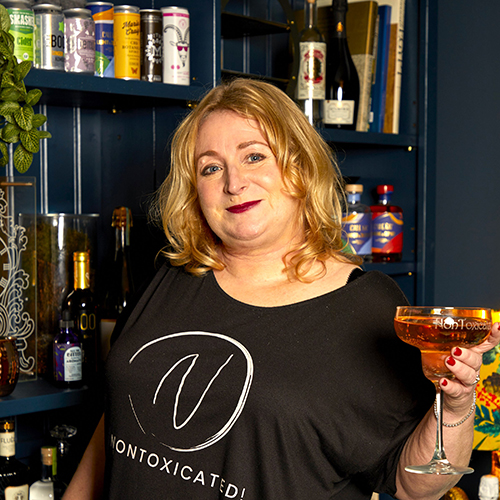 Lisa Marie Godfrey is the founder of NonToxicated - a community of over 13,000 alcohol-free drinks enthusiasts across 60 different countries. Since launching the organisation two years ago - and adding the NonToxicated Alcohol Free Drinks App a few months later - she has tasted hundreds and hundreds of alcohol-free drinks.
But even before that she was putting her palate to work. Lisa has a background as a Food Science graduate and spent several years carrying out sensory analysis and tastings as a Technical and Quality Manager in the Food and Drink sector, launching products both in manufacturing and for a UK retailer.
As Mum to 10 year old twins and an avid member of Rock Choir she has a lot to juggle but finds an alcohol free tipple at the end of the day is a great way to unwind.
'I'm most looking forward to judging the spirits category,' she says. 'There are so many exciting new products emerging in the sector!'