Club Soda – the UK's first low- and no-alcohol store
17 October 2022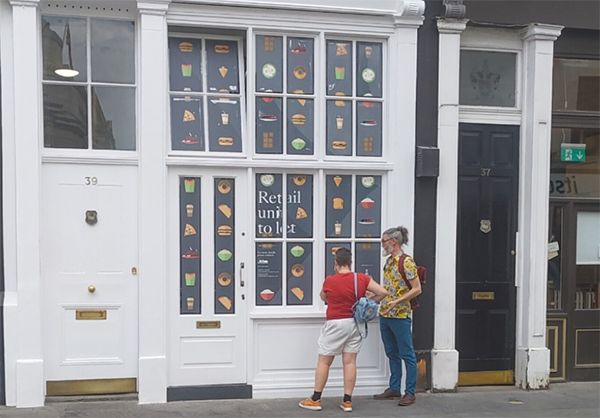 It might be behind France, Germany and the US, but the UK is finally to get its first permanent low- and no-alcohol store, with the Club Soda Tasting Rooms & Bar due to open in November in Covent Garden.
In the heart of London's theatreland district, it's the brainchild of Club Soda's Laura Willoughby. Her company has organised mindful drinking events for years, and a 14-week Club Soda retail pop-up earlier this year convinced her that the time is right for something (quite literally) more concrete.
'We've signed a long lease,' she says. 'We want to make it a real destination.'
The shop, at 39 Drury Lane (pictured above, pre-fit-out), is a bijou Victorian single-frontage, and Laura plans to work its 759 square feet hard, with a shop and bar on the ground floor and space downstairs for training, workshops, masterclasses and private sampling.
'We wanted to create a space that was multi-use' Laura Willoughby
It is, she says, 'somewhere that brands can do pop-ups and take over the whole space, and people can meet for a drink.'
Trial is very much key to the venue's ethos. There are 80-100 brands - about 300 different products - available to purchase, and customers can buy anything off the shelves and drink it in situ for a small corkage fee.
Alcohol-free hub
But Laura very much sees the venue as a place where the alcohol-free industry can learn as well.
'We'll use the shop as a way to trial ideas around sales of low and no; try out different cocktails, sales techniques, points of sale and so on,' she says.
| | |
| --- | --- |
| | |
| The previous pop-up in winter convinced Laura that bricks and mortar was viable | Consumers loved discovering the drinks and cocktails |
Of course, a central London location is expensive – which perhaps explains why the capital hasn't had a store like this before, despite the country being, in many people's eyes, the 'beating heart' of the non-alc movement.
With no independent backer, Club Soda is relying on financial support from its community of 100,000 mindful drinkers and also the world of no- and low-alcohol via a crowdfunding campaign: www.crowdfunder.co.uk/p/joinclubsoda.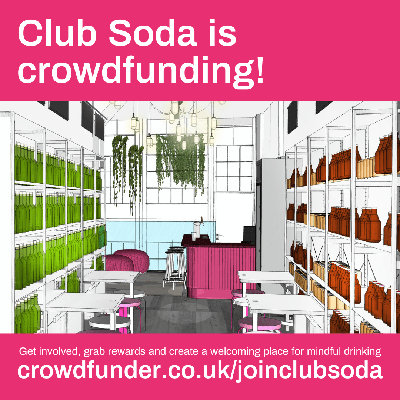 As a place of impartial advice and education for the public and a literal and metaphorical shop-window for the zero-abv world, Laura is really hoping that the trade and the public will get behind the venture.
If so, then this could just be the start of something far more ambitious.
'I do want to open shops elsewhere,' she says. 'London is only the beginning of the narrative. There's demand everywhere.'