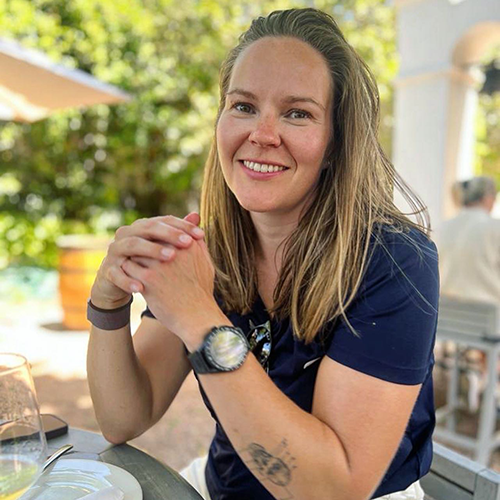 As Product Development Manager for drinks at UK supermarket group Marks & Spencer, Claire works with a talented team across all types of drinks, from water to juice and wines to spirits and soft drinks. And, of course, low- and no-alcohol.
'I've worked at M&S for ten years,' she says, 'and I've never seen a category excite customers as much as Low and No Alcohol is right now. It's really booming. Customers want more options and we are working hard to improve our offer.'
Claire has a real passion for fitness - even co-owning two gyms in London - and is most looking forward to giving the non-alc wines a workout.
'Traditionally, it's been the hardest area to replicate,' she says, 'but there are some incredible advances in technology and the category is seeing some exciting steps forward.'