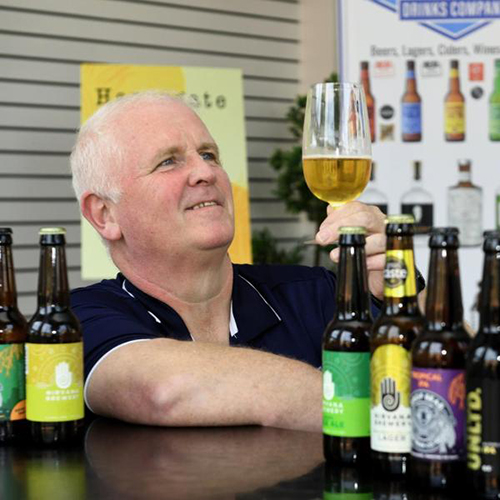 Like so many others, Andy re-evaluated his relationship with alcohol during the pandemic, and stopped drinking completely in March 2021, starting The Alcohol Free Drinks Company a couple of months later, selling AF drinks into the on-trade.
He prides himself on not stocking anything that he hasn't he hasn't tried himself, so has sampled a huge range of what's on offer in the AF space over the intervening period. He's especially appreciative of drinks 'like Talonmore and Three Spirits that aren't trying to replicate something from the alcoholic world, loudly and proudly standing alone as great adult drinks without alcohol.'
Andy is a regular in his local pantomime and this year is playing the Prime Minister of Pudding Land. Frankly, he'd probably do better than most of our current incumbents around the world. Oh Yes He Would!
'I'm a great fan of independent breweries who are pushing the boundaries of AF beers, so can't wait to judge those in particular,' he says. 'But to be honest the whole sector is moving at such a pace, I can't wait to be part of the judging panel to experience the best of the best!'