'Terroir in de-alc wine? We'll get there...'
30 November 2022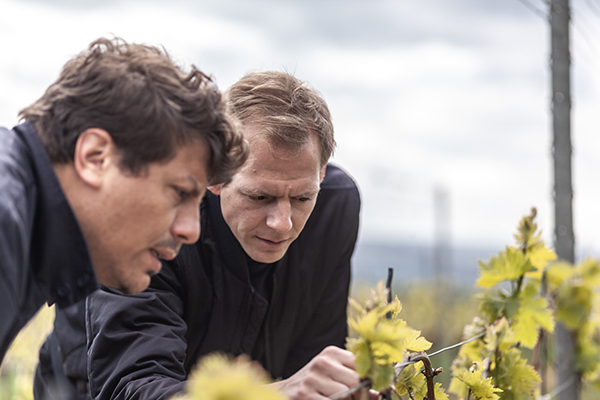 Jeremias Loock is, by his own admission, a little tired. Partly this is because he is in the middle of a temporary enforced apartment move, while some mysterious black mould is removed from the walls of his flat in Germany. But in no small measure it is because he is doing two jobs.
Jeremias is still the public face (if not the production brains) of German de-alc wine giants, Kolonne. But an increasing amount of his spare time has been spent setting up his own online alcohol-free store, The Other Bottle.
Based in Lisbon, it caters to customers in Spain and Portugal, which are, by his own admission, not at the same stage of advancement as other countries.
'Portugal and Spain are more or less three or four years behind northern and central Europe when it comes to the non-alcoholic movement,' he says. 'There are a lot of producers there, but it's not in the heads of the consumers yet.'
Significantly, 70% of The Other Bottle's customers are currently ex-pats, rather than locals.

While the average hombre/homem in the street might currently have little or no knowledge of life below 0.5% ABV, Jeremias is convinced that this will change and sees himself as being ahead of the curve, rather than looking for a curve that doesn't exist.
'I know that it's coming, so I'm getting ready,' he says confidently. 'It's still a blue ocean in Spain and Portugal. Nobody has invested a single euro in online marketing.
'It's frustrating work at the beginning. People look at you like 'what are you doing?' It'll take a while, but that's ok. You can build up slowly.'
Interestingly many of the assumptions that he started with regarding who would be ordering and what they'd be drinking have turned out to be wrong. The demographic of his consumers is not sub-40 beers, spirit or RTD drinkers; rather, they're split evenly across all age cohorts and seem to be mostly buying wine.
'It's 90% of sales,' he says. 'Spirits do ok, but beer stays on the shelf. I don't understand it.'
At a visit to the Low2No show in London this autumn, he found some 'really great' alc-free UK beers, but paperwork post Brexit makes importing them tortuously difficult.
The need for balance
At least Jeremias is at home with wine, having spent almost four years at Kolonne Null. It's something he clearly understands very well and feels passionately about.
'The secret of a good [alcohol-free] wine is very simple,' he says. 'You need to get a good base wine because you will lose a lot of everything - flavour, nose, tannin.
'So to start you need a well-balanced, high quality wine with no mistakes in it.'
The latter remains a problem for the category as a whole, he feels. Few wine brands have their own dedicated de-alcoholisation facilities or winemaker, and the technology is complex and changing all the time. As a result, Jeremias isn't sure that all wines get the love and attention they need.
At a recent competitor tasting of 90 European de-alcoholised wines, he says that 70-80% were 'not well manufactured'.
| | |
| --- | --- |
| 'We're still at the stage where most of the wines have mistakes in them,' he sighs. 'Usually covered up with sugar so you don't taste them so much anymore. The winemaker has released something that he wouldn't if it was an alcoholic wine.' | |
| | Kolonne Null - having its own de-alcoholisation plant makes a difference |
On the plus side, he thinks that technology – and technological understanding – is improving all the time 'and in Germany at least every bigger winery has a non-alcoholic version now.'
For Jeremias, wine's holy grail will be when it's possible to taste 'terroir' – just like in alcoholic versions; when there are noticeable flavour differences between varieties, countries and regions.
'We will get there,' he says, 'what's missing is the engineers.'
This, perhaps, is alcohol-free wine's medium-term future. But right now, he sees the biggest energy in the alcohol-free category coming from elsewhere.
'I think the big growth has to be beer,' he says. 'In fact, I don't understand how on The Other Bottle it's still sitting on the shelf!'