Gen Z ensuring that alc-free drinks 'are here to stay'
6 July 2023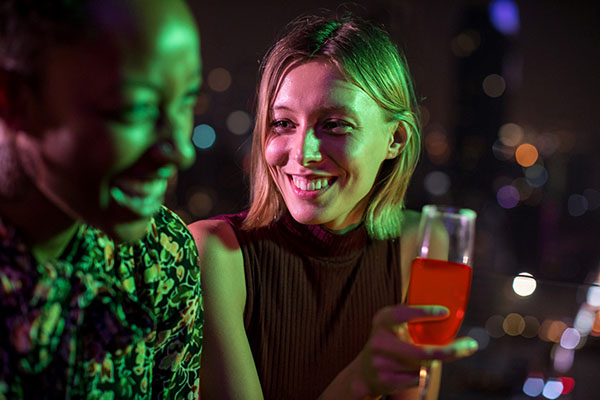 Generation Z's openness to new products and diminishing interest in alcohol will drive growth in non-alcoholic drinks well into the future, according to market analyst firm, Euromonitor.
According to the company, those born between 1990 and 2015 have a totally different attitude to health and drinking from any previous generation – even Millennials – and this is having a radical impact on the drinks landscape.
'Generation Z has displayed a noticeable trend of reduced alcohol consumption,' said Spiros Malandrakis, head of alcoholic drinks at Euromonitor. 'All major non-alcoholic segments were among the top performers in [our] latest alcoholic drinks system update.'
According to Euromonitor, over the last year alc-free beer grew at 6%, wine at 9% and spirits at 10%.
'This is proving to be much more than just a passing fad,' said Malandrakis.
The analyst firm points out that Gen Z often socialise in very different ways from previous generations, in environments that prioritise creativity or authenticity (such as art exhibitions or festivals) rather than simple drinking establishments.
There is also a far greater emphasis on mental and physical health, and non-alcoholic drinks are well placed to cash in on both of these trends.
'With mindful drinking and sober curiosity, dry venues and events, no/low focused retailers and launches that blur the lines between the alcoholic and non-alcoholic universes, there's little doubt that this once-niche trend is now established, evolving and holds huge untapped future potential,' said Malandrakis.
The company points out that the next generation of alc-free drinks – euphorics and alcohol proxies (aka functionals) will continue to drive interest going forward.
'The no/low landscape is one of the most innovative and exciting in the alcohol ecosystem,' said Malandrakis. 'And it is here to stay.'
Click here to read our Beginners Guide to Functionals
Pic courtesy of Sentia